Snif microneedling
What you should know about SNIF (Sharp Needle Intra-dermal Fat Injection)
SNIF is a relatively new technique where Microfat is injected inside the dermis of the skin in order to fill in the small lines and cracks, similar to a low density filler such as Juvederm Volbella or Restylane Silk. The advantages of using fat as opposed to hyaluronic acid are the long-lasting effect and the regenerative effect of fat.
With the SNIF technique, Microfat is harvested and processed in the standard manner but instead of being injected deep under the skin for volume augmentation, it is injected inside the skin with very fine needles for skin regeneration.
The effect of SNIF is immediate because of the filler-like properties of fat. More importantly, there is a longer-lasting effect involving skin regeneration that is mediated through the fat stem cells.
The fat is typically mixed with PRP (Platelet Rich Plasma) before being injected, because the activated growth factors released by the platelets further enhance the regenerative effect.
Practical information:

Length of surgery: 30 to 60 min

Anesthesia: local anesthesia or IV sedation

Hospitalization: ambulatory (day surgery)

Downtime: 1-2 weeks
Before & After
Before
After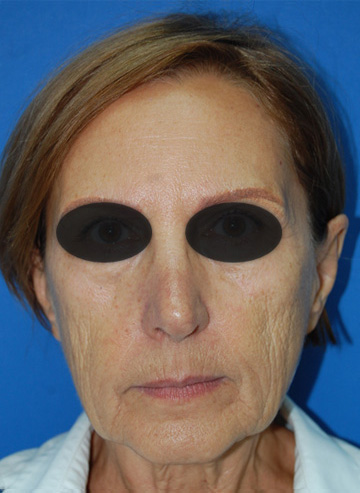 Before
After