Anophthalmic cavity
What you should know about the Fake Eye
An anophthalmic socket or a fake eye can occur following trauma or after a planned evisceration or enucleation procedure and the placement of an ocular prosthesis. After the eyeball is removed because of trauma, tumor, infection or intractable pain, an implant is placed inside the eye socket at the time of surgery followed by a prosthesis 6 weeks later. When either the implant is too small or the prosthesis too big, the eye socket does not look and move naturally so further reconstructive surgery needs to be done.
A small implant placed at the original evisceration / enucleation surgery leads to a sunken in look of the fake eye. Orbital volume augmentation with autologous fat (AFT) taken from the patient's belly is the preferred treatment modality. Sometimes, additional implants need to be placed in the eye socket or the original implant needs to be changed for a larger one.
A small orbital implant is commonly accompanied by a larger prosthesis because the ocularist (the prosthesis designer) tries to compensate the loss of orbital volume by adding volume to the prosthesis. This leads to constant trauma to the eye socket and the lower eyelid which is pushed downwards by the heavy prosthesis.
The treatment of the anophthalmic socket involves orbital volume augmentation to allow for the manufacturing of a thinner prosthesis. Sometimes, a stretched lower eyelid needs to be tightened at the same time.
Not infrequently, the surface of the fake eye socked (called fornix) is too small to hold an adequate size prosthesis. In this case, conjunctival surface augmentation can be done either with hard palate graft or with buccal mucosal grafts. This allows for the fitting of the appropriate size prosthesis.
Practical information:

Length of surgery: 30-60 min

Anesthesia: general anesthesia

Hospitalization: ambulatory (day surgery)

Downtime: 1-2 weeks
Before & After
Before
After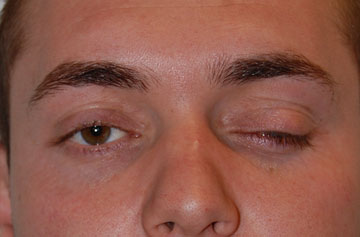 Before
After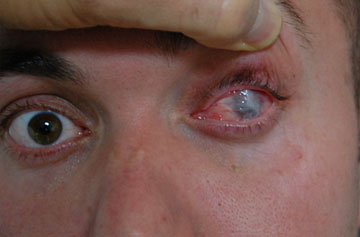 Before
After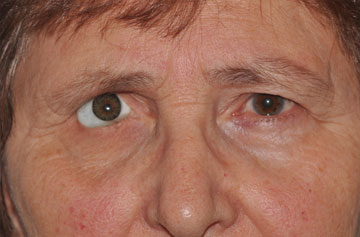 Before
After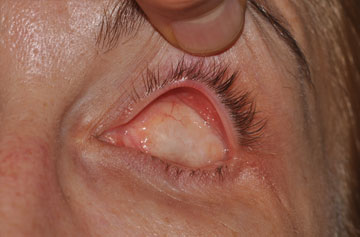 Before
After