Addition Blepharoplasty
What you should know about Addition Blepharoplasty
Addition or Augmentation blepharoplasty is a surgical technique that utilizes fat harvested from other parts of the body (belly, thighs) to fill in the A-frame deformity in the upper eyelid and the tear trough (dark hollow circles) in the lower eyelid. This technique is indicated any time there is not enough fat in the upper and / or lower eyelids to be transposed (moved) into the dark, hollow circles. Although the procedure involves 3 extra steps of fat harvesting, purification and re-injection, it has the great advantage that the amount of fat is unlimited and a full correction can be consistently obtained.
Utilizing modern techniques of fat harvesting, "Microfat" (very small lobules of fat) can be injected in a homogeneous manner resulting in a very natural result.
The procedure is usually combined with a canthopexy for lower eyelid skin and muscle tightening and a midface (SOOF) lift which simultaneously correct the lower eyelid and cheek laxity.
Practical information:

Length of surgery: 30 min to 1 hour

Anesthesia: local or light sedation

Hospitalization: ambulatory (day surgery)

Downtime: 1-2 weeks
Before & After
Before
After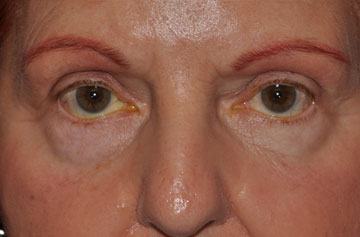 Before
After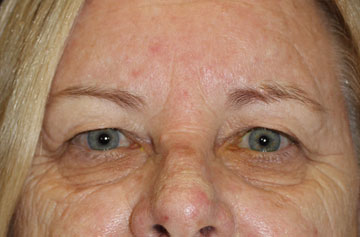 Before
After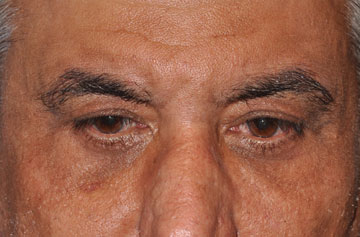 Before
After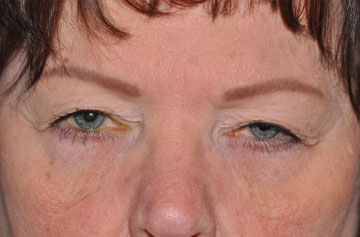 Before
After